SHASHAT new BarqLCD 3.5mm bezel represents the latest generation of high-performance seamless LCD 55" display for video wall from BarqLCD Series. SHASHAT's BarqLCD series represent a Seamless-GAP screen to screen. SHASHAT was able to produce a Seamless-GAP display with Full-HD resolution (1920×1080 pixels), 4K Loop-Through of signals,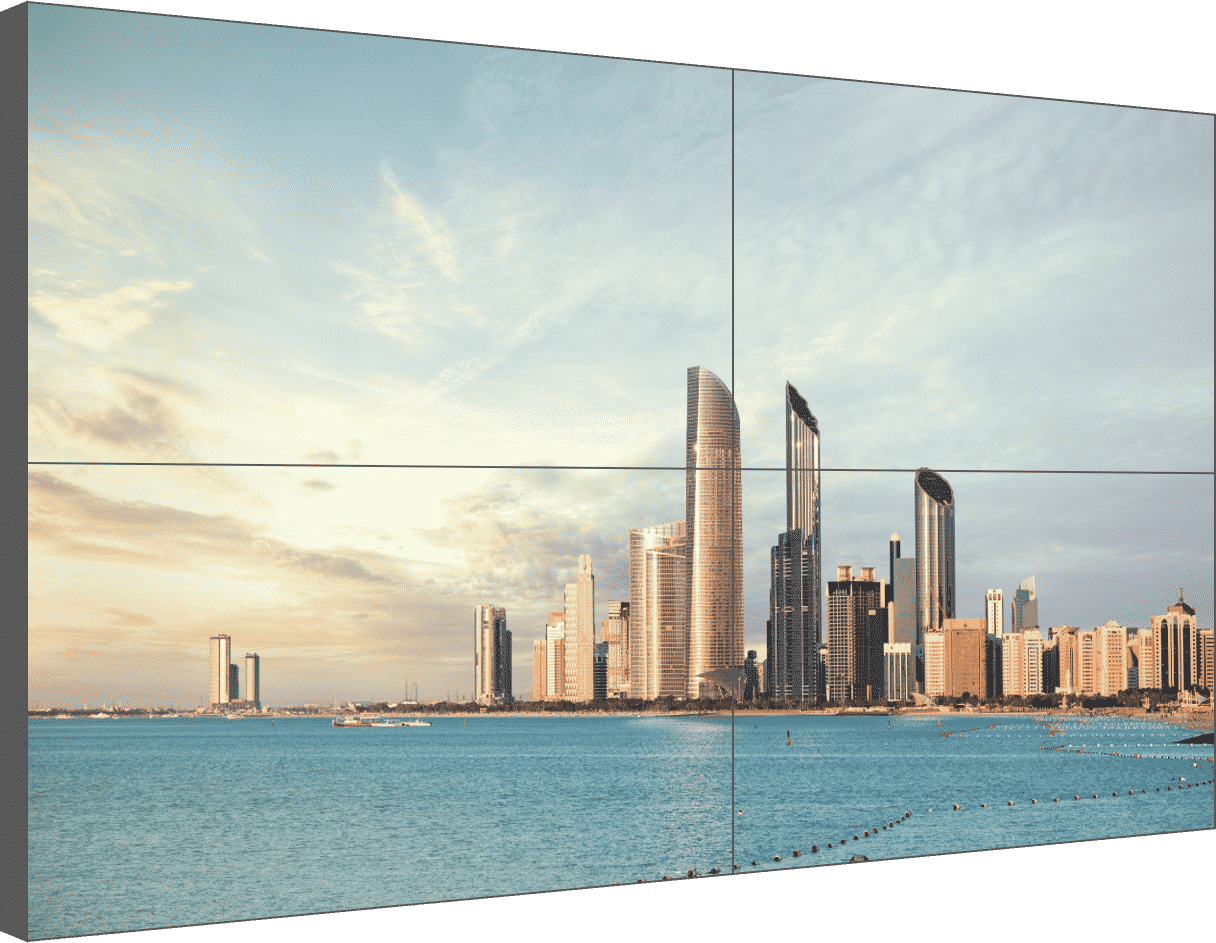 Direct-LED backlight technology, and a  brightness range of 500 – 700 cd/m² with brilliant colors and contrast and a wide viewing angle.
The SHASHAT BarqLCD is a 55″ tiled LCD video wall display with a 3.5mm tiled bezel width and 500 & 700-nit brightness for 24×7 digital signage applications. Featuring IPS panel technology, the SHASHAT BarqLCD has wide viewing angles and local dimming for greater contrast. 4K@60Hz video and RS-232 and IR control loop through simplifying tiling for video walls. With support for landscape or portrait mounting and an integrated OPS slot, the SHASHAT BarqLCD delivers integration flexibility. The SHASHAT BarqLCD is designed to meet a wide range of applications including control rooms, SOC, NOC, retail, hospitality, lobbies, or museums.